Smart Part Number Building…Best Practices
The case was proven in our previous blog that the use of configured smart part numbers result in faster, higher quality RFQs/RFPs that lead to increased sales orders—along with the multitude of other benefits that intelligent part numbers provide to empower your sales teams with maximum efficiencies.
Warren Buffet once said, "It is not necessary to do extraordinary things to get extraordinary results." I believe that rings true for many business strategies, including building error-free smart part numbers that could potentially lead to extraordinary sales. So here are some of my unextraordinary, but useful, tips on constructing effective intelligent part numbers:
Use a consistent number of characters, since varying lengths ca
n cause confusion about whether any characters may have been omitted. Also, different software applications may sort varying part number lengths differently. Rather, use placeholders, if needed, to create the same length smart numbers and to avoid unpredictable errors.
Construct with shorter length part number schemes. Since manual data entry errors increase proportionally as the number of characters increase, shorten your smart part numbers as much as possible. The shorter the part number, the easier it is to remember. Begin with characters that require the most product attribute combinations first. By doing so, the intelligent part number can be filtered easily in a search, drilling down to the exact part number needed.
Avoid redundancy to shorten character length. The auto industry is proliferated with smart part numbers. If your model car is available with only automatic transmission and a V8 engine, characters are not wasted for manual transmission and other engine options. In telecommunications, target customers know that 50 micron laser optimized OM3 multimode cable is jacketed in an aqua color, so there is no need to waste characters for choosing color. Apply the same logic to your smart part number creation.
Don't use certain text characters, such as zeros and the upper and lower case letters "O" and "i " and "Ls" since different fonts often make the zero and letters indistinguishable from each other.
Avoid using special characters, such as commas, slashes, quotation marks, parentheses, dollar signs and any other characters where you have to shift when on the computer keyboard, causing potential errors. Likewise avoid underscores and periods that can be hidden from view within a hyperlink.
Eliminate leading with zeros, since intuitively some people may assume the zeros should be dropped as is done with some computer software programs. Excel, for example, tosses out leading zeros when formatted as a number.
Alternate numbers and letters if possible. It's a good idea to always use all uppercase letters to avoid various font treatments. Numbers, with the exception of zero, are excellent characters to use since they are easily distinguishable and are universally understood by global markets and customers.
Use hyphens or dashes, not spaces, for demarcation, which are important to break up lengthy part numbers for ease of readability. Hyphens or dashes, unlike spaces that can be easily missed in data entry or when hyperlinked, are clear and concise for reducing smart part number errors.
By using the above tips, your sales team is ensured error-free smart part numbers that expedite fast, quality RFQs/RFPs, increasing the probability and speed of closing sales and being specified quickly and easily by contracting engineers—realizing that unextraordinary steps can lead to extraordinary sales results.      
If you have any additional smart part number tips and tricks that have worked for you, I'd like to hear about them.  Feel free to contact me with questions, suggestions, or comments.
Looking forward to hearing from you.
Geoff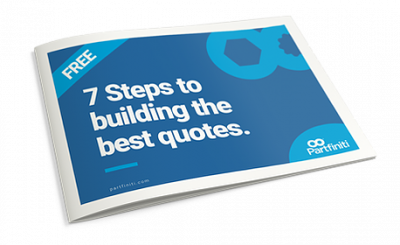 Build Great Quotes
FREE Guide
WINNING WEBINAR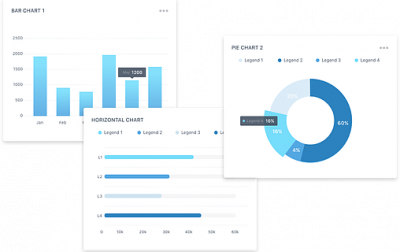 REGISTER
Quote up to 4x faster. Win more bids. Grow your business.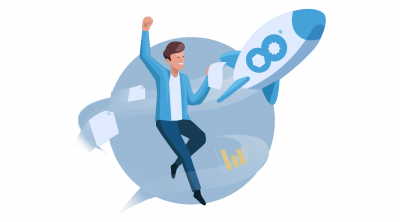 SCHEDULE DEMO